𝗡𝗶𝗸𝗲: "Hero" Grenzen opzoeken – Jezelf overtreffen – Winnen.
𝗧𝗵𝗲 𝗡𝗼𝗿𝘁𝗵𝗳𝗮𝗰𝗲: "Explorer" Nieuwe Paden – Pionieren – Eigen Weg
𝗟𝗲𝗴𝗼: "Creator" Innoveren – Zelfexpressie – Ontwikkeling
𝗗𝗼𝘃𝗲: "Innocent" Eerlijk – Puur – Kwetsbaar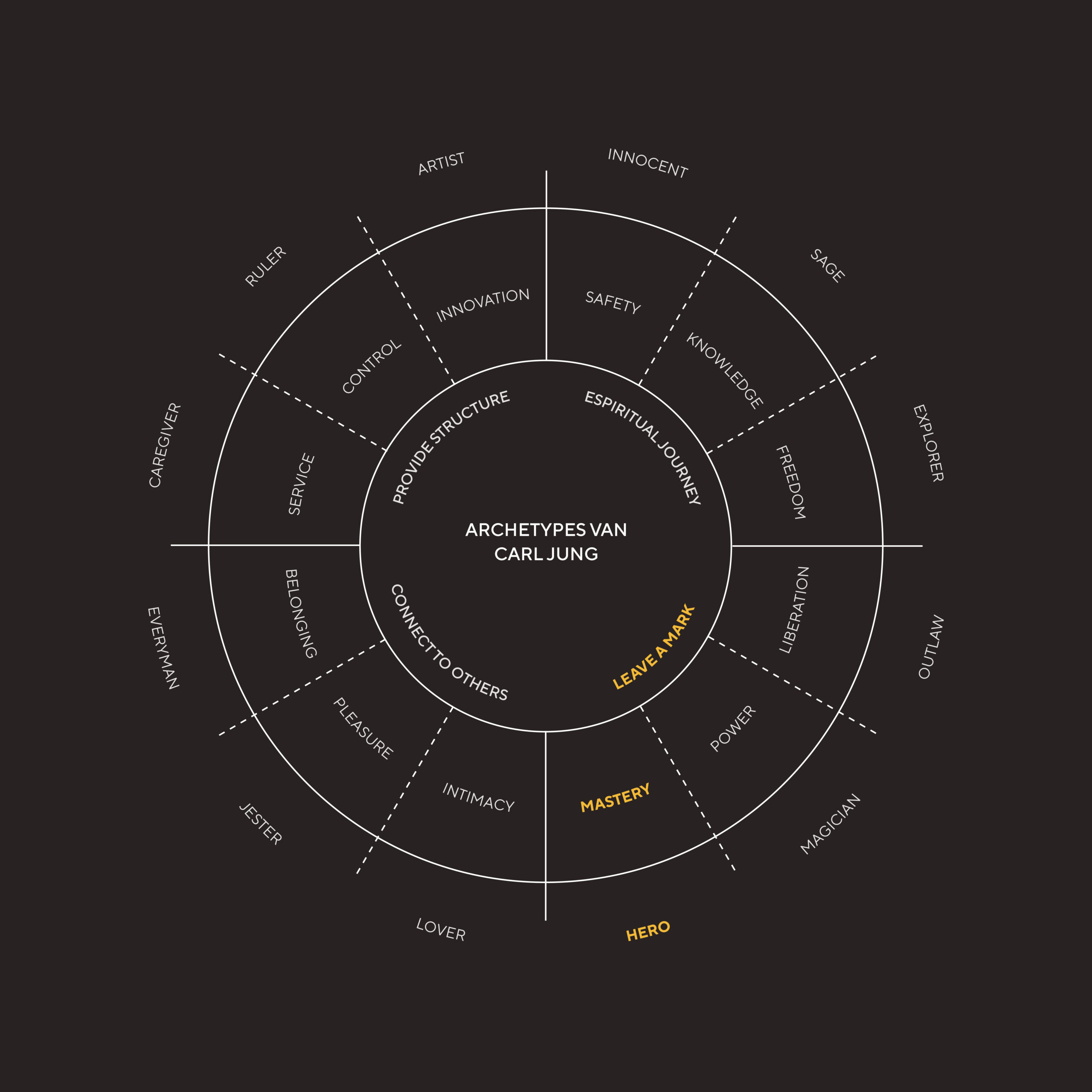 De achetypes van Carl Jung.
Voor een sterke en duurzame positionering is het belangrijker dan ooit om te werken aan een goed doordachte merkstrategie. Om je brand te kunnen ontwikkelen tot een sterk merk, is een duidelijke en goed passende merkpersoonlijkheid van groot belang. Brand archetypes zijn daarvoor een handige tool.
Het archetype van Rockwise
Begin januari is Rockwise met dit proces van start gegaan. Samen met onze collega's en klanten zijn we uitgekomen bij het archetype Hero (𝘩𝘦𝘭𝘥𝘩𝘢𝘧𝘵𝘪𝘨, 𝘷𝘢𝘴𝘵𝘣𝘦𝘳𝘢𝘥𝘦𝘯, 𝘢𝘮𝘣𝘪𝘵𝘪𝘦𝘶𝘴, 𝘮𝘰𝘦𝘥𝘪𝘨, 𝘤𝘰𝘮𝘱𝘦𝘵𝘪𝘵𝘪𝘦𝘧) en ondersteunend hieraan de Magician (𝘣𝘳𝘰𝘯 𝘷𝘢𝘯 𝘪𝘯𝘴𝘱𝘪𝘳𝘢𝘵𝘪𝘦).
In de komende weken gaan we over tot de implementatie van onze nieuwe merkstrategie, waarbij de uitkomsten van de rebranding consequent zullen worden doorgevoerd in de website en marketingkanalen. Dit betekent;
In de uitstraling van onze nieuwe website
In de tone of voice van de teksten
In designwerk
In lettertype gebruik
In foto/ video stijl
In alle overige uitingen, zoals bedrijfskleding, aankleding bedrijfspand, etc.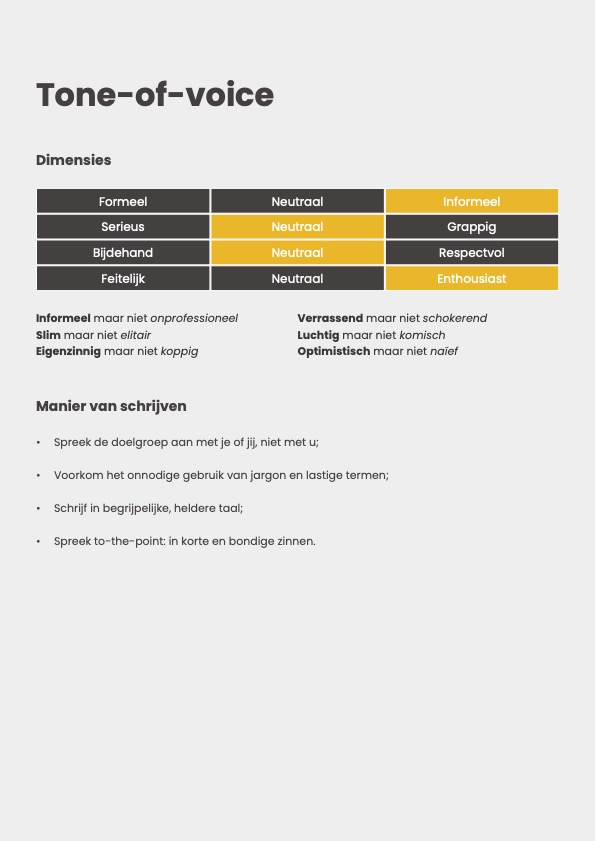 De tone of voice die past bij ons archetype, hero.
Hulp bij een goed doordachte merkstrategie?
Benieuwd welke archetype het beste bij jouw merk past? Wij helpen je graag bij het vinden van een goed doordachte merkstrategie. Neem contact op en wij zullen spoedig van ons laten horen!